About Me
Mathematician, Professor, Musician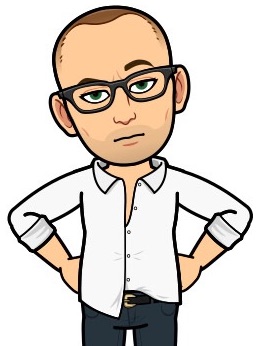 I am a Professor of Mathematics @ Colgate University
I started professing at Colgate University in 1999 and recently served a 3-year stint as department chair. I am now back to full time teaching.
I have authored several dozen articles and a couple of books. Currently, I am writing an under-contract book on Ramsey Theory aimed at beginning graduate students.
When not doing mathematics or teaching about mathematics -- and not in a pandemic -- I spend my time either with my family or my bandmates or watching Colgate sporting events or recording and writing in my studio.
Teaching
Service Courses
My main service course is Introductory Statistics; however, I have taught all calculus courses, too.
Course in my Area
Combinatorics, Ramsey Theory on the Integers
Other Majors Courses
Number Theory and Mathematical Reasoning, Probability, Mathematical Statistics, Real Analysis
Thesis Course
Just a few years ago, our department implemented a thesis requirement for our majors. Since then I have directed 24 theses and am currently directed 10 more. You can view the titles of finished theses on this Colgate webpage.
Fun Facts
Pages of math thrown in recycling
31,415
Coffee Cups Consumed
101010
Resume
20 Years of Experience
Education
1993
B.S. in Actuarial Science
University of Michigan
I passed a few tests back then, but realized the business life was definitely not for me.
Experience
July 2012 - Current
Full Professor
Colgate University
Now I can relax 😂
July 2005 - June 2012
Associate Professor
Colgate University
I thought I was supposed to teach and do research, not service.
July 1999 - June 2005
Assistant Professor
Colgate University
With no power comes no responsibility.
Math Skills
Ramsey Theory
Combinatorics
Other Math
Coding Skills
Maple
Fortran
C
Timex Sinclair 1000
Teaching
Who put the aching in teaching?
Course I Have Taught
Calculus I (161)
Calculus III (163)
Combinatorics (310)
Geometry (357)
Ramsey Theory on the Integers (410)
Research Seminar (483)
Some Music
My band, dangerboy, is mostly a cover band. We play alternative rock, focusing on 90s alternative. We did record some of my original songs way back in the day. Below are a couple of demos from back then.

Use Me Like You Used The Others